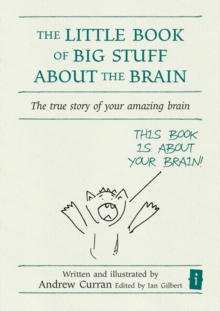 The Little Book of Big Stuff About the Brain : The True Story of Your Amazing Brain
Hardback
Description
Designed as a cover to cover read which leaves the reader with a working knowledge of the human brain from its first evolution 2 billion years ago to the present day.
A light-hearted look at the brain aimed at a lay audience.
It especially focuses on the neurobiology of emotional intelligence and in many ways is the neurobiological explanation of why emotional intelligence is so important to health, wealth and happiness.
From birth to death our brains are learning. In this book, Andrew explains the actual events that occur in the learning brain.
Understanding the nuts and bolts of learning can only help you learn yourself - but also aid others to learn from you. "The Little Book of Big Stuff About the Brain" is about understanding why emotional health is so important.It is a book about structure and function - and the immensely reassuring fact that there is nothing occult or sinister or hidden about our emotional selves - there is just a whole pile of circuitry that can be adjusted and changed and remodeled.
Emotional damage is repairable, painful memories can be unlearned, and debilitating conditions such as post traumatic stress disorder can be placed firmly in the past. There is nothing about ourselves that we can't fundamentally change if we are prepared to do the work required.
This means that no matter how deep the damage runs, there is still hope that it can (eventually) be unlearned.
The most important message in this book - emotions and our emotional brains - underpin most of what we are and how we express ourselves from how we brush our hair to how we solve complex social and intellectual questions.
Information
Format: Hardback
Pages: 178 pages, Illustrations
Publisher: Crown House Publishing
Publication Date: 08/04/2008
Category: Popular medicine & health
ISBN: 9781845900854
Free Home Delivery
on all orders
Pick up orders
from local bookshops
Reviews
Showing 1 - 2 of 2 reviews.
Review by kale.dyer
16/06/2015
From the front cover of this book I thought that this would be an enjoyable read. Curran managed to playfully talk about the evolution of the human brain and insert his own ideas about how we should approach learning both for ourselves and for others. I really enjoyed the light-hearted pictures inserted throughout the text and his writing style, though it was a little clunky at times. Really enjoyed and would recommend this little tome.
Review by Parthurbook
16/06/2015
An approachable introduction to the working of the brain, part of a series of texts for educationalists. Curran's explanations tend to be clear and give enough information, without blinding the novice reader. However, it's a book that needs a good edit to polish some rather clunky segues, and to cut down on the non-jokes and irritating digressions. Some of the 'illustrations' could go too: the working drawings of parts of the brain are useful - and conjour the idea of 'live' teaching (it's easy to imagine the author drawing these on a whiteboard) - but the other cartoons are space-fillers at best, at worst plain lazy. Good - but there are other, better quality volumes available.
Also by Andrew Curran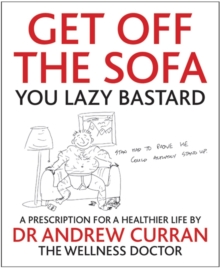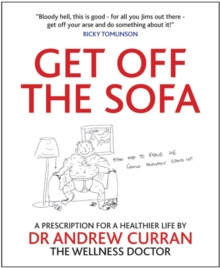 Also in the The Independent Thinking Series series | View all