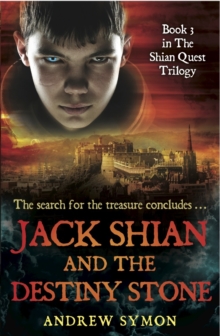 Jack Shian and the Destiny Stone : The Shian Quest Trilogy Book 3
Paperback / softback
Description
The Shian Quest continues...Jack Shian has recovered the Mapa Mundi and rescued his father Phineas from the clutches of the 'Grey' enchantress - but he is still exiled with his family off the west coast of Scotland.
The Unseelie alliance of evil Kildashie, deadly Thanatos and Red Caps now controls most of the Shian areas in Scotland.
If they succeed in their plan to take the Stone of Destiny and the King's Chalice from Edinburgh castle, both Shian and human worlds will suffer an eternal winter.
Information
Format: Paperback / softback
Pages: 352 pages
Publisher: Black and White Publishing
Publication Date: 13/08/2014
Category: Adventure
ISBN: 9781845027568