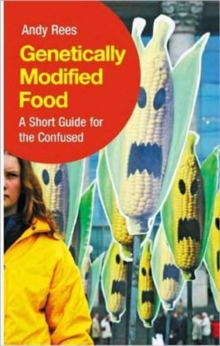 Genetically Modified Food : A Short Guide For the Confused
Paperback / softback
Description
Written by a leading campaigner for GM Watch, one of the world's leading lobbying groups, this book reveals the huge issues that are at stake.
Genetically modified food has been headline news for years, but it's difficult to know how far the genetic revolution has affected our lives.
Is the food on our shelves free of genetically engineered ingredients?
How much power do food corporations wield? Andy Rees provides the answers. He shows that, while corporations that produce genetically modified food have met with resistance in Europe, their hold on the US market is strong.
They're also expanding operations in less-regulated countries in Africa, Asia and the former Soviet bloc.
The US has launched a legal suit to attempt to force the European market open to genetically modified food.
What does the future hold? This brilliantly readable book tells us all we need to know.
Other Formats
PDF from £72.00
Hardback from £43.65
Free Home Delivery
on all orders
Pick up orders
from local bookshops