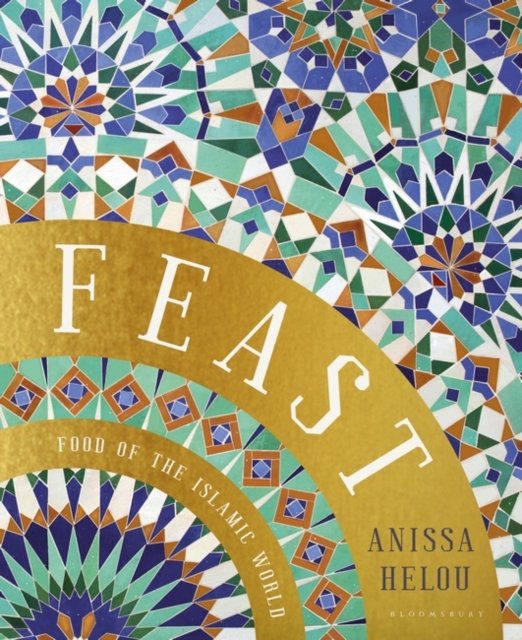 Feast : Food of the Islamic World
Hardback
Description
A Sunday Times Book of the Year (Bee Wilson)A sweeping culinary journey across the Islamic world, and a celebration of its most iconic recipes. A diverse and rich culinary tradition has evolved in every place touched by Islam, always characterised by deliciousness and fragrance, a love of herbs and the deft use of spices.
Anissa Helou's Feast represents an extraordinary journey through place and time, travelling from Senegal to Indonesia via the Arab, Persian, Mughal or North African heritage of so many dishes.
This exploration of the foods of Islam begins with bread and its myriad variations, from pita and chapatti to Turkish boreks and Lebanese fatayer.
From humble grains and pulses come slow-cooked biryanis, Saudi Arabia's national dish of Lamb kabsa and magnificent jewelled rice dishes from Iran and Pakistan.
Instructions for preparing a whole lamb or camel hump sit alongside recipes for traditional dips, fresh salads and sharp pickles. And sugary sweet treats suitable for births, weddings, morning coffee and after dinner glint irresistibly after them. With more than 300 recipes, spectacular food photography and lively anecdotes, Feast is a comprehensive and dazzling mosaic of Islamic food culture across the globe.
Information
Format:Hardback
Pages:544 pages, Colour photography throughout
Publisher:Bloomsbury Publishing PLC
Publication Date:04/10/2018
Category:
ISBN:9781526602862
Information
Format:Hardback
Pages:544 pages, Colour photography throughout
Publisher:Bloomsbury Publishing PLC
Publication Date:04/10/2018
Category:
ISBN:9781526602862