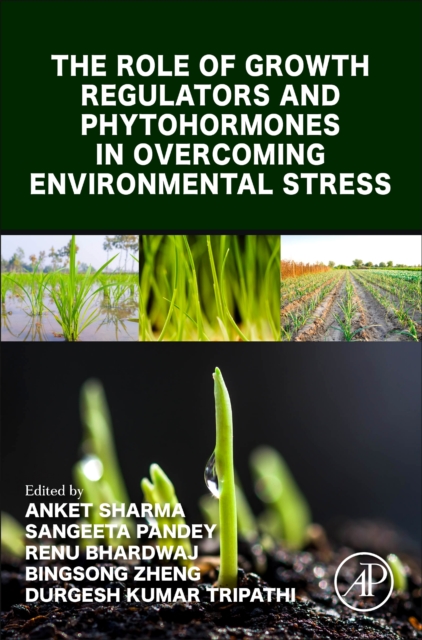 The Role of Growth Regulators and Phytohormones in Overcoming Environmental Stress
Paperback / softback
Description
The Role of Growth Regulators and Phytohormones in Overcoming Environmental Stress is a comprehensive resource on all major PGRs.
These include auxins, cytokinins, jasmonates, polyammines, plant growth promoting rhizobacteria (PGPR), and more.
In the last two decades, researchers have explored a lot about the roles of plant growth regulators (PGRs) in boosting the resistance of plants under stress conditions.
These PGRs acts as stimulators for various physiological processes by regulating key cell signaling pathways.
This title is an essential read for any scientist wanting to understand the latest advances in combatting abiotic stresses using plant growth regulators. In the present era, plants are facing a lot of challenges during their lifecycle, including growth declines due to abiotic stress.
The main abiotic stresses threatening plants are water scarcity, salinity, extreme temperatures, heavy metals and pesticides.
These stresses directly or indirectly cause toxicity to plants, causing hindrance to their growth and development, and ultimately reduce plant productivity.
Information
Format:Paperback / softback
Pages:492 pages, 140 illustrations (70 in full color); Illustrations, unspecified
Publisher:Elsevier Science & Technology
Publication Date:12/05/2023
Category:
ISBN:9780323983327
Information
Format:Paperback / softback
Pages:492 pages, 140 illustrations (70 in full color); Illustrations, unspecified
Publisher:Elsevier Science & Technology
Publication Date:12/05/2023
Category:
ISBN:9780323983327