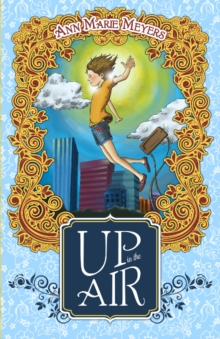 Description
Ever since she can remember, 10-year-old Melody has always wanted to fly.
When she leaps off a swing in the park one day and lands in the mystical realm of Chimeroan, her dream finally comes true: she is given a pair of wings with which to fly.
Melody is exultant; life could not be any better. Dreams, however, do come with a price. Even with wings, Melody realizes she cannot out-fly the memories of her past.
The car accident that has left her father paralyzed, and her unhurt, still plagues her with guilt--she believes it was entirely her fault.
In Chimeroan, Melody is forced to come to terms with her part in her father's accident.
She must choose between the two things that have become the world to her: keeping her wings or healing her father.
Interspersed with beautiful illustrations, this touching novel deals with themes of grief and healing in an imaginative way.
Information
Format: Paperback
Pages: 244 pages
Publisher: Jolly Fish Press
Publication Date: 01/07/2013
Category: Science fiction
ISBN: 9781939967046