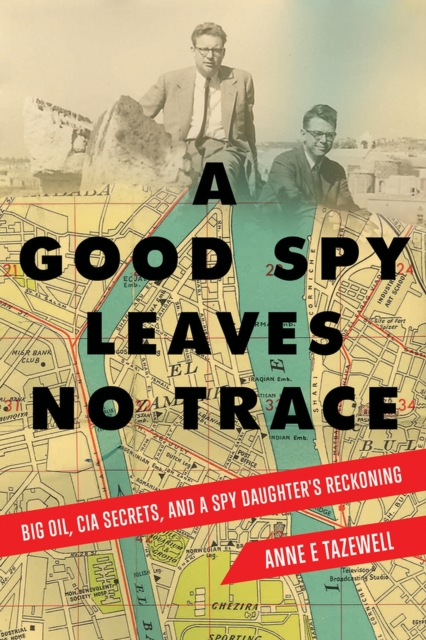 A Good Spy Leaves No Trace : Big Oil, CIA Secrets, And a Spy Daughter's Reckoning
Paperback / softback
Description
Spies, lies and family ties Her father was a man cloaked in mystery, a man of contradiction.
James M. Eichelberger was a writer, philosopher, decorated WWII intelligence officer, CIA Agent, and oil industry consultant who died a penniless alcoholic.
After he left her family in Beirut, Lebanon when she was six years old, Anne E.
Tazewell only saw her father seven times before his death in 1989.
A back-packing nature-loving world traveler, Anne discovered her professional passion after parenting three children and going to college in her mid-forties.
Her calling to reduce the use of oil to mitigate the worst of what is to come with climate change is what brought her father back into her life decades after his death.
A chance radio interview began a quest to understand his life and in turn better understand her own. A Good Spy Leaves No Trace is part ghost story, part secret political history, part call to action and part family memoir.
It is an investigation of loss, love, oil, and the alternatives, a story both personal and political.
At its heart, A Good Spy is a multigenerational account about family.
It is about using the alchemical power of family and acceptance to heal.
Information
Format:Paperback / softback
Pages:300 pages
Publisher:Boutique of Quality Books
Publication Date:20/09/2021
Category:
ISBN:9781608082636
Information
Format:Paperback / softback
Pages:300 pages
Publisher:Boutique of Quality Books
Publication Date:20/09/2021
Category:
ISBN:9781608082636