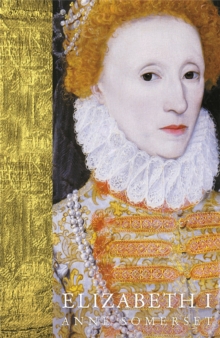 Description
An acclaimed biography of Elizabeth I and an examination of the politics and intrigues of her Tudor court.Elizabeth I ruled England in defiance of convention, exercising supreme authority in a man's world.
With courage, brilliance and style, she reigned for nearly forty-five years.
Anne Somerset's penetrating biography of this complex and uniquely gifted woman is unrivalled in its analysis of both Elizabeth's personal life and her career as leader.
Information
Format: Paperback
Pages: 720 pages
Publisher: Orion Publishing Co
Publication Date: 01/08/2002
ISBN: 9781842126240
Free Home Delivery
on all orders
Pick up orders
from local bookshops
Reviews
Showing 1 - 1 of 1 reviews.
Review by the.ken.petersen
16/06/2015
What makes a good biography? For me, there are three main things for which I look in such a book. They are; firstly, a confident tone that leads me to believe that I am reading someone with greater knowledge than myself about the subject. This needs to be backed up by the second requirement, a plentiful series of quotations and notes referring to historical sources to back up the assertions of the author. The final attribute may seem less important but, if the whole is not served up in an entertaining manner, then a book of seven hundred plus pages may easily become tedious. Thankfully, Anne Somerset passes all these tests with consummate ease in this excellent biography of Queen Elizabeth I.I have an interest, but no great knowledge, in the history of England at the time of Elizabeth's reign. My picture of the lady was coloured by the famous speech given to the troops sent to deal with the Armada ("I may have the body of a weak and feeble woman....."). This lead to a view that Elizabeth was a historical Margaret Thatcher; a domineering, decisive woman. Nothing could be further from the truth. Elizabeth seems to have preferred to leave well alone and only take action when forced so to do by events. She also had far more to do with England's Protestant state religion than Henry VIII. Whilst Henry may have amended our religious standing, one gets the feeling that this was largely in a fit of pique, and that it was Elizabeth's careful stewardship of the Church of England that sealed our conversion.I was intrigued to learn that the Court, at this time, was so heavily dependant upon a complex system of flattery - and almost flirting between the officials and the Queen. My ignorance also extended to a lack of awareness as to how far the Queen depended upon private enterprise. Stories of her sending the Navy to deal with Spain's Navy only to have the commercial leaders divert the ships to the West Indies in an unsuccessful attempt to plunder Spanish treasure ships is both amusing and scarily premonitional of today's politics where money talks louder than the people.This book is so good, that I will happily add Anne Somerset's name to Peter Ackroyd's as my two favourite historical biographers. I have not read any other works by this lady, but I hold that as a fault which I must speedily rectify.
Also by Anne Somerset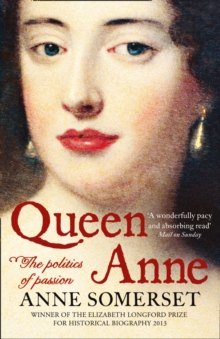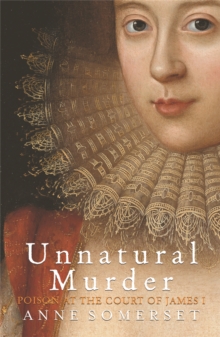 Also in the Women in History series | View all