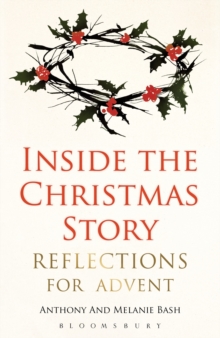 Inside the Christmas Story : Reflections for Advent
Paperback / softback
Description
If you are troubled by the loss of 'Christ' in 'Christmas'; and by the noise, pressure and materialism of secular Advent with its emphasis on material and commercial rather than spiritual preparation for Christmas, this book will help you to read and think about Advent and Christmas in a new way.
Co-authored by a New Testament specialist and a practising clinical psychologist, it explores the familiar narratives from the Christmas story with freshness and vigour, and draws out their implications for day-to-day living.
The Christmas story is full of themes that we often avoid in churches - asylum seekers and refugees; death; loss and suffering; old age; childlessness - but they can give a new depth and meaning to our Christmas celebrations.
Christmas will not seem the same again.
Also by Anthony Bash