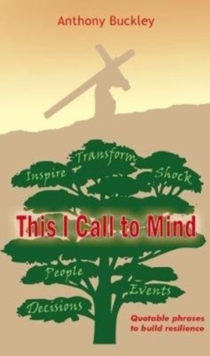 This I Call to Mind : Quotable phrases to build resilience
Paperback / softback
Description
Anthony Buckley is applying a `thought for the day' format with the intention of highlighting a particular Scripture verse or passage and so impacting the memory that spiritual resilience can build up.
He is writing at a popular level including, but not specifically targeting, the older teenagers whom he teaches.
The stories combine to sharpen readers' grasp of both human wisdom and folly.