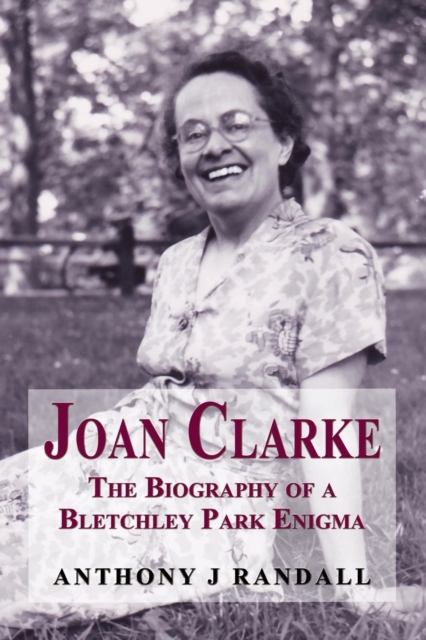 Joan Clarke - The biography of a Bletchley Park enigma
Paperback / softback
Description
Anthony J Randall examines the life of Joan Clarke and her role in breaking the Naval Enigma at Bletchley Park, alongside Alan Turing.
An outstanding mathematician, Joan was the daughter of an Anglican priest and the granddaughter of the Archbishop of Melbourne. Having been recruited by GC&CS at the beginning of the war, Joan stayed with what then became GCHQ until well past retirement age.
She worked on the unmasking of Philby, Burgess and Maclean, and on the decryption of intercepted Soviet communications during the Cold War. For ten years she lived 'very quietly' surrounded by the technology of the Cold War and the Early Warning systems installed on the east coast of Scotland, only to return to GCHQ in the early 1960s to take up a new position at Cheltenham, as though nothing had happened during the intervening years. Portrayed by Keira Knightley in the Hollywood film The Imitation Game, in reality Joan Clarke was the quiet woman of British Security; a role she played for forty-five years.
Information
Format:Paperback / softback
Pages:196 pages, 43 b & w photographs; 43 b & w photographs
Publisher:The Cloister House Press
Publication Date:20/09/2019
Category:
ISBN:9781909465961
Information
Format:Paperback / softback
Pages:196 pages, 43 b & w photographs; 43 b & w photographs
Publisher:The Cloister House Press
Publication Date:20/09/2019
Category:
ISBN:9781909465961