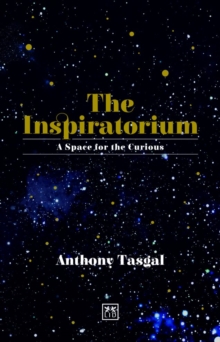 The Inspiratorium : A Space for the Curious
Hardback
Description
Welcome to The Inspiratorium - a place where ideas come to meet, grow, evolve and flourish.
Crammed full of thinkers, thoughts and their distilled wisdom, this is a book that will develop and accelerate yours.
Flitting between the poles of science and art, quantum physics and epic poetry, philosophy and football, ancient history and artificial intelligence, this little book is a web of connections, of jumps and leaps that will take you to different places and areas that will intrigue and inspire.
Open yourself to randomness, serendipity, spontaneity ...take a leap into the unknown ...welcome to The Inspiratorium!