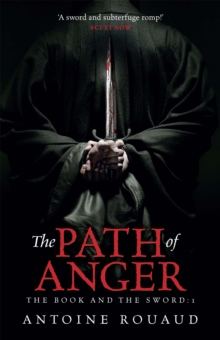 The Path of Anger
Paperback
Description
There will be blood. There will be death. This is the path of anger. Dun-Cadal has been drinking his life away for years.
Betrayed by his friends - who turned their back on their ideals in favour of a new republic - and grief-stricken at the loss of his apprentice, who saved his life on the battlefield and whom he trained as a knight in exchange, he's done with politics, with adventure, and with people.
But people aren't finished with him - not yet. Viola is a young historian looking for the last Emperor's sword, and her search not only brings her to Dun-Cadal, it's also going to embroil them both in a series of assassinations. Because Dun-Cadal's turncoat friends are being murdered, one by one ...By someone who kills in the unmistakable style of an Imperial assassin ...
Information
Format: Paperback
Pages: 448 pages
Publisher: Orion Publishing Co
Publication Date: 14/08/2014
Category: Fantasy
ISBN: 9780575130821
Free Home Delivery
on all orders
Pick up orders
from local bookshops
Reviews
Showing 1 - 1 of 1 reviews.
Review by janerawoof
16/06/2015
Interesting fantasy by a non-English speaking author. Not the best I've read, but certainly not the worst. The author's "world" is somewhat strange--a mixture of medieval France [primarily Provence] and that of the French Revolution. The story describes the fall of the Empire [ancien regime?] and the rise of the Republic [French Revolution?]. It's mainly a revenge story of a young knight, Frog, seeking to avenge his father's death and with an old has-been alcoholic general of the Empire, Dun-Cadal, trying to stop Etienne Azdeki, a Robespierre figure who wishes to overthrow the Republic and to vest all power in himself. The story involves a sword--a symbol of the Empire, and an indestructible scripture in which is written the destiny of mankind. As a fighting tool there was the animus, which I took as a kind of mind control of movement of objects, on its simplest level, to death, on its deepest.Some of the juxtapositions of time periods were strange: e.g., councilors and statesmen wearing togas. The choices of names of characters made me smile and were jarring until I got used to them; many were close to Shakespearean names: Laerte, Oratio, Iago, Viola or to those of legend: Esyld [Isolde?]. The author did a masterful job of switching from the novel's present to its past--not blatant flashbacks but italicized sentences from the past bleeding into prior action or, a more usual literary device: section breaks. It took me awhile to figure this out. At first the story's told from Dun-Cadal's viewpoint as a defender of the Empire, then the same story from Frog's. The novel stressed the themes of loyalty, friendship, love and loss, deceit, revenge. Some things were not as they appeared on the surface. I felt nothing for any of the characters until the last couple of chapters. For much of the novel they seemed one-dimensional. Although not the most gripping I've read, this novel is still worthwhile.
Also in the The Book and the Sword series