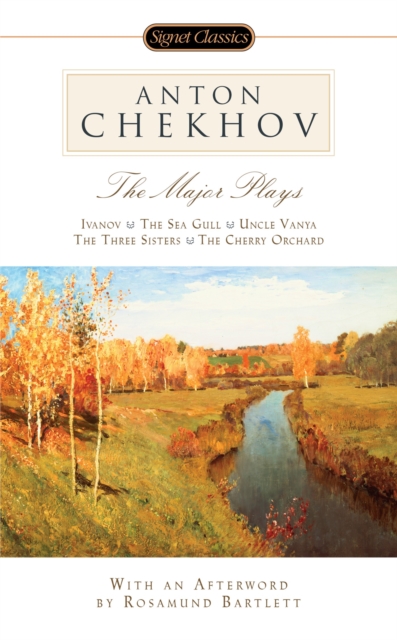 Anton Chekhov: The Major Plays
Paperback / softback
Description
Anton ChekhovThe Major Plays Ivanov * The Sea Gull * Uncle Vanya * The Three Sisters * The Cherry Orchard Let the things that happen onstage be just as complex and yet just as simple as they are in life, Chekhov once declared.
For instance, people are having a meal, just having a meal, but at the same time, their happiness is being created, or their lives are being smashed up.
So it is that his plays express life through subtle construction, everyday dialogue, and an electrically charged atmosphere in which even the most casual words and actions assume great importance in his characters lives.
This principle sets his plays apart from the rest, steering them clear of melodrama, and draws the audience into the lives of Chekhov s colorful characters. Because of his adherence to realism, the playwright has been called an incomparable artist of life. * What makes his work great is that it can be felt and understood not only by any Russian but by anybody in the world. *Leo Tolstoy With a Foreword by Robert Brusteinand an Afterword by Rosamund Bartlett"
Information
Format:Paperback / softback
Pages:432 pages
Publisher:Penguin Putnam Inc
Publication Date:05/12/2006
Category:
ISBN:9780451530370
Other Formats
Paperback / softback from £14.39
Information
Format:Paperback / softback
Pages:432 pages
Publisher:Penguin Putnam Inc
Publication Date:05/12/2006
Category:
ISBN:9780451530370