Rethinking Japan : The Politics of Contested Nationalism
Hardback
Description
The authors argue that with the election of the Abe Government in December 2012, Japanese politics has entered a radically new phase they describe as the "2012 Political System." The system began with the return to power of the Liberal Democratic Party (LDP), after three years in opposition, but in a much stronger electoral position than previous LDP-based administrations in earlier decades.
Moreover, with the decline of previously endemic intra-party factionalism, the LDP has united around an essentially nationalist agenda never absent from the party's ranks, but in the past was generally blocked, or modified, by factions of more liberal persuasion.
Opposition weakness following the severe defeat of the Democratic Party of Japan (DPJ) administration in 2012 has also enabled the Abe Government to establish a political stability largely lacking since the 1990s. The first four chapters deal with Japanese political development since 1945 and factors leading to the emergence of Abe Shinzo as Prime Minister in 2012.
Chapter 5 examines the Abe Government's flagship economic policy, dubbed "Abenomics." The authors then analyse four highly controversial objectives promoted by the Abe Government: revision of the 1947 `Peace Constitution'; the introduction of a Secrecy Law; historical revision, national identity and issues of war apology; and revised constitutional interpretation permitting collective defence.
In the final three chapters they turn to foreign policy, first examining relations with China, Russia and the two Koreas, second Japan and the wider world, including public diplomacy, economic relations and overseas development aid, and finally, the vexed question of how far Japanese policies are as reactive to foreign pressure.
In the Conclusion, the authors ask how far right wing trends in Japan exhibit common causality with shifts to the right in the United States, Europe and elsewhere.
They argue that although in Japan immigration has been a relatively minor factor, economic stagnation, demographic decline, a sense of regional insecurity in the face of challenges from China and North Korea, and widening gaps in life chances, bear comparison with trends elsewhere.
Nevertheless, they maintain that "[a] more sane regional future may be possible in East Asia."
Information
Format: Hardback
Pages: 312 pages
Publisher: Lexington Books
Publication Date: 15/02/2017
Category: Asian history
ISBN: 9781498537926
Other Formats
Paperback / softback from £25.75
EPUB from £102.60
Free Home Delivery
on all orders
Pick up orders
from local bookshops
Also by Arthur Stockwin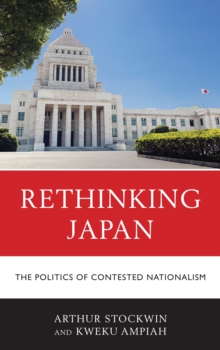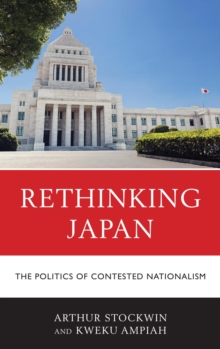 Also in the New Studies in Modern Japan series | View all