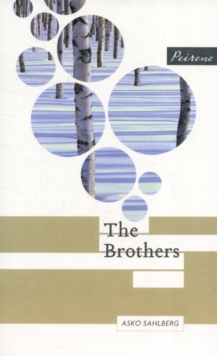 The Brothers
Paperback / softback
Description
Finland, 1809. Henrik and Erik are brothers who fought on opposite sides in the war between Sweden and Russia.
With peace declared, they both return to their snowed-in farm.
But who is the master? Sexual tensions, old grudges, family secrets: all come to a head in this dark and gripping saga. ------- Why Peirene chose to publish this book: 'This is a historical novel in miniature form.
It deals in dark passions and delivers as many twists as a 500-page epic. And if that were not enough, each character speaks in a distinct voice and expresses a unique take on reality.
I'm thrilled to be publishing a book that is as Finnish as a forest in winter - but that resembles a work from the American South: William Faulkner's As I Lay Dying.' Meike Ziervogel, Publisher
Information
Format: Paperback / softback
Pages: 112 pages
Publisher: Peirene Press Ltd
Publication Date: 30/01/2012
ISBN: 9780956284068