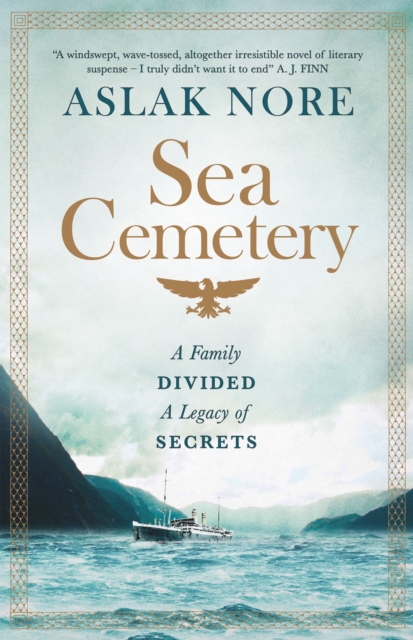 The Sea Cemetery : Secrets and lies in a bestselling Norwegian family drama
Hardback
Description
There is no love lost between the Oslo and Bergen branches of the powerful Falck family.
So when its steely matriarch dies with no will to be found, the seeds of an inheritance dispute are sown. Yet her legacy could be more damaging still. A manuscript confiscated by the secret police in the seventies holds devastating secrets about the Falcks' activities during the war.
Her granddaughter Sasha is set on uncovering the truth, whatever the cost, bringing her into conflict with her father, whose family loyalty is matched only by his patriotic fervour. And in the wings waits Hans Falck, war doctor and philanderer, head of the impoverished Bergen branch, who has a few secrets of his own. "This saga will delight fans of 'Succession'" ElleIt all leads back to the sinking of the SS Prinsesse Ragnhild, lost to a British mine in 1940.
But can the official verdict be trusted? The shocking truth lies 300 metres under the sea. "The strength of its storytelling and its romantic energy make it a perfect example of an authentic page turner" Livres HebdoPart literary thriller, part sweeping family saga, The Sea Cemetery is a dark and dramatic tale of secrets, betrayals and doomed love, drawing on the true story of one of Norway's most devastating maritime disasters. Translated from the Norwegian by Deborah Dawkin
Information
Format:Hardback
Pages:528 pages
Publisher:Quercus Publishing
Publication Date:25/04/2024
Category:
ISBN:9781529424355
Information
Format:Hardback
Pages:528 pages
Publisher:Quercus Publishing
Publication Date:25/04/2024
Category:
ISBN:9781529424355