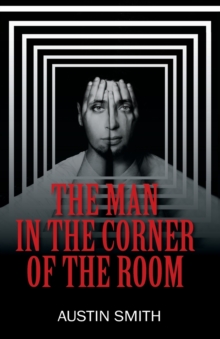 The Man in the Corner of the Room
Paperback / softback
Description
Are you ready to take a journey into the vortex of destruction that only losing your grip on reality can bring ?
On the outside, James looked like a fine member of society. He pays his bills and shows up at work on time. Does the daily wash-rinse-repeat that so many of us do. However, on the inside James is a bubbling mess of conflict and repression. In the same was Suzy mirrors James in this regard. The two of them bound together through the invisible web of fate.
Dabbling with the debate over predisposition and free choice, "The man in the corner of the room " brings into vivid color the idea that maybe an external force is influencing the world around us...with bloody and violent consequences.
The story is one of giving in to your desires and giving yourself permission to follow your dreams, then dealing with the aftermath.
It is in essence the story of Lust and Betrayal. Longing and self destruction. The world we all inhabit inside our minds. Holding it together or doing as you will.
If you are prepared for a wild ride and have a strong constitution ...then hop on board and hold on tight.
Information
Format:Paperback / softback
Pages:190 pages
Publisher:Outskirts Press
Publication Date:29/03/2020
Category:
ISBN:9781977223838