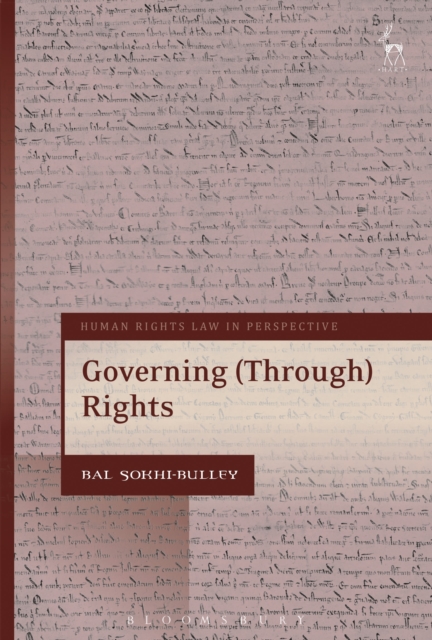 Governing (Through) Rights
Hardback
Description
Taking a critical attitude of dissatisfaction towards rights, the central premise of this book is that rights are technologies of governmentality.
They are a regulating discourse that is itself managed through governing tactics and techniques - hence governing (through) rights.
Part I examines the 'problem of government' (through) rights.
The opening chapter describes governmentality as a methodology that is then used to interrogate the relationship between rights and governance in three contexts: the international, regional and local.
How rights regulate certain identities and conceptions of what is good governance is examined through the case study of non-state actors, specifically the NGO, in the international setting; through a case study of rights agencies, and the role of experts, indicators and the rights-based approach in the European Union or regional setting; and, in terms of the local, the challenge that the blossoming language of responsibility and community poses to rights in the name of less government (Big Society) is problematised.
In Part II, on resisting government (through) rights, the book also asks what counter-conducts are possible using rights language (questioning rioting as resistance), and whether counter-conduct can be read as an ethos of the political, rights-bearing subject and as a new ethical right.
Thus, the book bridges a divide between critical theory (ie Foucauldian understandings of power as governmentality) and human rights law.
Information
Format:Hardback
Pages:184 pages
Publisher:Bloomsbury Publishing PLC
Publication Date:22/09/2016
Category:
ISBN:9781849467391
Other Formats
Paperback / softback from £27.99
Information
Format:Hardback
Pages:184 pages
Publisher:Bloomsbury Publishing PLC
Publication Date:22/09/2016
Category:
ISBN:9781849467391
Also in the Human Rights Law in Perspective series | View all