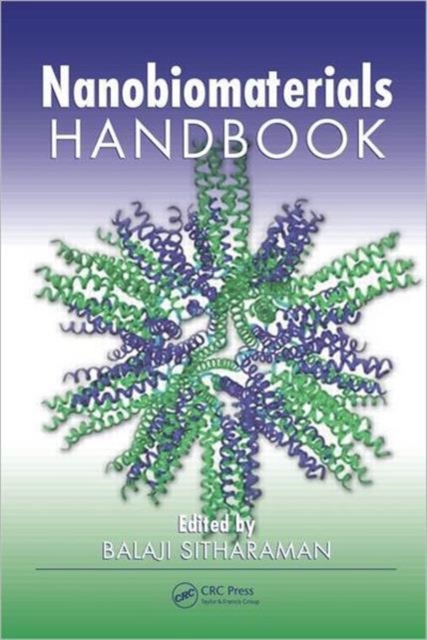 Nanobiomaterials Handbook
Hardback
Description
Nanobiomaterials exhibit distinctive characteristics, including mechanical, electrical, and optical properties, which make them suitable for a variety of biological applications. Because of their versatility, they are poised to play a central role in nanobiotechnology and make significant contributions to biomedical research and healthcare.
Nanobiomaterials Handbook offers a broad introduction for those new to the subject and serves as a useful reference for advanced professionals. Analyzing major topics and disciplines in this arena, this volume: Defines scope, current status, and future prospects of nanobiomaterialsSurveys nanobiomaterials and examines various synthesis and processing techniques important for developing nanobiomaterialsExplores the unique nanoscopic physicochemical properties of nanobiomaterialsDiscusses potential applications, emphasizing unique challenges in the design, fabrication, and evaluation of biomaterials for a particular application or fieldProvides a detailed overview of the interactions between bionanomaterials/biological systems and the biocompatibility issues associated with bionanomaterialsAdvances in nanobiomaterials requires a multidisciplinary approach spanning major fields in physical and biological sciences, engineering, and medicine with considerable collaboration between ethicists, regulatory bodies, and industry.
This volume brings together the work of a team of world-renowned experts from various fields who discuss the vast potential for nanobiomaterials in a myriad of applications.
Information
Format:Hardback
Pages:764 pages, 47 Tables, black and white; 32 Illustrations, color; 206 Illustrations, black and white
Publisher:Taylor & Francis Inc
Publication Date:22/06/2011
Category:
ISBN:9781420094664
Information
Format:Hardback
Pages:764 pages, 47 Tables, black and white; 32 Illustrations, color; 206 Illustrations, black and white
Publisher:Taylor & Francis Inc
Publication Date:22/06/2011
Category:
ISBN:9781420094664