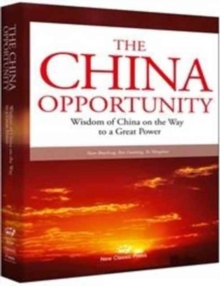 The China Opportunity
Hardback
Description
China was constantly observed by western countries during the first ten years after reform and opening-up. China was a hot topic among western countries during the 1990's. China has attracted worldwide attention in the first decade of the 21st century.
China has become the global focus in 2013. Research institutes, media, scholars and national governments around the world are quite interested in discussing issues related to China and predicting the future of China.
According to related statistics, "China Rises" has been the most popular buzz words in various world media over the past decade.
Information
Format: Hardback
Pages: 384 pages
Publisher: New Classic Press Limited
Publication Date: 14/11/2013
Category: International relations
ISBN: 9781907003400