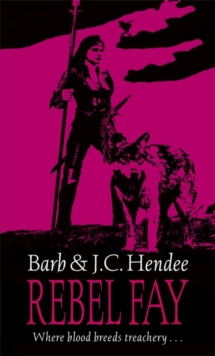 Description
Half-elven Leesil burns with the need to rescue his mother, an alleged traitor, now held captive by elven assassins.
But his obsession will endanger him and his friends, as they cross the mountains in the dead of winter, to a land known for its eerie beauty and hatred of humanity.
For all of them, the journey will raise more questions than answers ...Magiere, part-human, part-vampire, is plagued by visions of humanity's ancient enemy.
But which side is she destined to serve? And Chap, their canine guardian, faces a new fear. He united Magiere and Leesil for his kin, their goal being creation of an alliance against the forces of dark magics.
But now this alliance is under threat, why have the Fay abandoned him?
Information
Format: Paperback
Pages: 528 pages
Publisher: Little, Brown Book Group
Publication Date: 06/09/2007
Category: Fantasy
ISBN: 9781841496016
Free Home Delivery
on all orders
Pick up orders
from local bookshops
Reviews
Showing 1 - 1 of 1 reviews.
Review by lewispike
16/06/2015
This is a hard book to review. There is a lot of intrigue as several factions of elves reveal various hidden agendas under stress. There is relatively action though, and as some of the other movers in the bigger story comment this story is very much an offshoot, a tangent to the main quest and it feels like it too.Leesil, driven to rescue his mother, has dragged Chap, Wynn and Magiere into Elven lands and the elves, for large parts of the story, come across as laudably not human. They end in faction politics that grows organically from the story, but seems rather human in its drive - but that might be my feeling that they don't write intrigue so well coming through.The thing that does work amazingly well, and in a fashion that makes me hope they're not writing from their personal experience for their sakes, is being on the brunt of prejudice - and there's no other term for it. There are elves who hate for a reason (you may think hatred is a bad emotion, but you understand why they feel that way), but there is an amazing level of impersonally directed hatred at the "evil humans" and "vile half-bloods" as well. It's perhaps a terrible reason to like a book, but I'd use it start a discussion about prejudice any day.