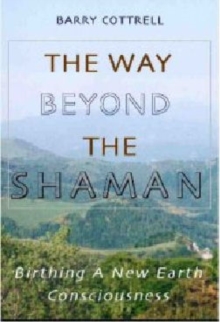 The Way Beyond the Shaman : Birthing a New Earth Consciousness
Paperback / softback
Description
The shaman has become a potent symbol of our mystic participation with Earth's spirit.
But can shamanism help us regain this primal awareness? "The Way Beyond The Shaman" answers this question by taking the reader on an epic journey back to the origins of shamanism deep within the last ice age.
After penetrating to the very roots of shamanism, the book offers a powerful vision of human consciousness evolving into the future, transformed by life-giving spirit of shamanism.
A profound transformation of human consciousness is seen to be taking place today, a realignment of mind and body, so that Earth's spirit may once again be perceived and directly, not only by seers and shamans, but by all.The elegant simplicity of the book's radical central thesis is that you don't have to conduct elaborate rituals or engage in strenuous inner journeys to contact or perceive Earth's spirit.
It is right there, in the deep celebratory awareness of the dignity and power of our own physical bodies as aspects and expressions of Earth. Awakening to the spirit of shamanism is an experience accessible to anyone willing to allow the transformative power and elemental physicality of Earth's spirit into their lives.
Free Home Delivery
on all orders
Pick up orders
from local bookshops