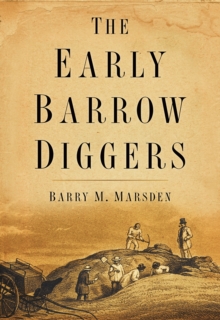 The Early Barrow Diggers
Paperback / softback
Description
In the eighteenth and nineteenth centuries barrow digging became a field sport for local squires and parsons.
Their desire for decorative relics led them to plunder the graves of their prehistoric ancestors.
With a few notable exceptions their methods were lamentable: their workmen recklessly destroyed remains and pottery, and few made accurate records.
What was most horrifying was the speed at which they worked - one individual digging over 30 barrows in a day and 9 in the space of two hours!Against this background it is perhaps amazing that any idea of the importance of recording provenance and context developed at all.
But, in this fascinating survey of early field archaeology in Britain, Barry Marsden is able to highlight the careers and methods of the more responsible barrow diggers - from the first excavations of William Stukeley in the 1720s to the more orderly and painstaking work of the main nineteenth-century practitioners, concluding with the exemplary operations of Lt.
General Pitt Rivers in the 1880s and 1890s. This substantially expanded and re-illustrated edition of a classic work that has been unavailable for many years has individual chapters on Yorkshire, Derbyshire and the Peak district, Wiltshire, Dorset and Cornwall.
Information
Format: Paperback / softback
Pages: 160 pages
Publisher: The History Press Ltd
Publication Date: 01/03/2011
Category: British & Irish history
ISBN: 9780752462240
Also by Barry M. Marsden