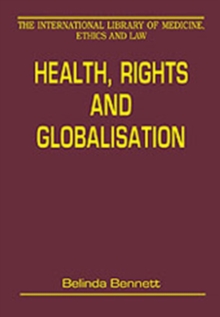 Health, Rights and Globalisation
Hardback
Description
This volume draws together essays from leading scholars on the challenges that arise for health, law, policy and ethics at the intersections of health, rights and globalization.
The papers in this volume address global issues in public health, globalization and bioethics, and globalization and biotechnology.
This volume will be invaluable to all those interested in global issues in health.