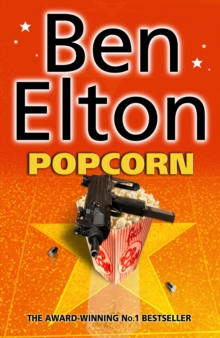 Description
Bruce shoots movies. Wayne and Scout shoot to kill. In a single night they find out the hard way what's real and what's not, who's the hero and who's the villain.
The USA watches slack-jawed as Bruce and Wayne together resolve some serious questions.
Does Bruce use erection cream? Does art imitate life or does life simply imitate bad art? And most of all, does sugar-pie really love his honeybun?
Information
Format: Paperback
Pages: 320 pages
Publisher: Transworld Publishers Ltd
Publication Date: 01/07/2003
ISBN: 9780552771849
Other Formats
Paperback from £9.99
Hardback from £10.65
EPUB from £2.99
PDF from £17.09
Free Home Delivery
on all orders
Pick up orders
from local bookshops
Reviews
Showing 1 - 5 of 7 reviews.
Previous | Next
Review by zerraweth
16/06/2015
Highly cynical "what if" scenario - not my favourite Ben Elton book but still very clever and definitely well-written.
Review by SofiaAndersson
16/06/2015
I have avoided Ben Elton a long time. I don't really know why - maybe because of the covers, maybe his name reminds me of another writer who made me disappointed sometime? Anyway, that's a good thing. Now I have lot of excellent novels to read, if his other books are as wellwritten as Popcorn.
Review by Amzzz
16/06/2015
Does life imitate art or does art imitate life? Ben Elton tackles this question using a humorous yet chilling story, making us question who is really responsible for the problems with society. The book is well written and interesting, but I didn't enoy it as much as some of his other books.
Review by booooo
16/06/2015
bruce is a star. it's the night of the night's in hollywood. his movie makes him the hottest candidate for the oscar. so why does everybody insist on pestering him about the psychopath killers roaming the streets?well, sure his movie does show some violent scenes, but that doesnt make him responsible, does it?this is my least favourite ben elton,which is very sad, because i loved all his stuff up till now. sure his writing is still witty, but the characters a two dimensional, and the story is weak. part of the writing is made to be a script with all the camera angels. this is a nice idea, but it only serves to create even more distance to the gruesom events.the point he's trying to make is how nobody seems to accept responsibility for they actions. he gets his point at the end, pretty impressively. but thats about all that speaks for the book.
Review by jayne_charles
16/06/2015
Not one of my favourites by Ben Elton. It started off great - the Bruce character was hilarious, I loved the line about his backside being spring-loaded. I'm reminded of that line every time I accidentally catch an awards ceremony on TV. The 'shelf' of bosoms was a pretty good piece of imagery too, I thought. But once we got into the main event of the story, an event that lasts and lasts.....and lasts... and gets a bit samey after a while, my attention started drifting. I'm sure a profound point was being made about modern society, but if I was re-reading, I'd just re-read the beginning.