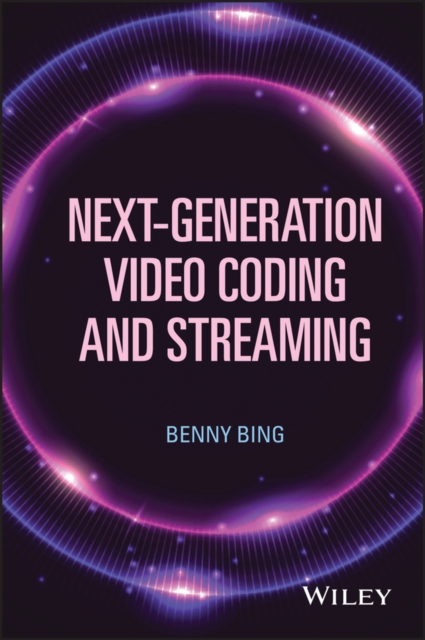 Next-Generation Video Coding and Streaming
Hardback
Description
Reviews the new High Efficiency Video Coding (HEVC) standard and advancements in adaptive streaming technologies for use in broadband networks and the InternetThis book describes next-generation video coding and streaming technologies with a comparative assessment of the strengths and weaknesses.
Specific emphasis is placed on the H.265/HEVC video coding standard and adaptive bit rate video streaming.
In addition to evaluating the impact of different types of video content and powerful feature sets on HEVC coding efficiency, the text provides an in-depth study on the practical performance of popular adaptive streaming platforms and useful tips for streaming optimization.
Readers will learn of new over-the-top (OTT) online TV advancements, the direction of the broadband telecommunications industry, and the latest developments that will help keep implementation costs down and maximize return on infrastructure investment. Reviews the emerging High Efficiency Video Coding (HEVC) standard and compares its coding performance with the MPEG-4 Advanced Video Coding (AVC) and MPEG-2 standardsProvides invaluable insights into the intra and inter coding efficiencies of HEVC, such as the impact of hierarchical block partitioning and new prediction modesEvaluates the performance of the Apple and Microsoft adaptive streaming platforms and presents innovative techniques related to aggregate stream bandwidth prediction, duplicate chunkIncludes end-of-chapter homework problems and access to instructor slides Next-Generation Video Coding and Streaming is written for students, researchers, and industry professionals working in the field of video communications. Benny Bing has worked in academia for over 20 years.
He has published over 80 research papers and 12 books, and has 6 video patents licensed to industry.
He has served as a technical editor for several IEEE journals and an IEEE Communications Society Distinguished lecturer.
He also received the National Association of Broadcasters (NAB) Technology Innovation Award for demonstrations of advanced media technologies.
Information
Format:Hardback
Pages:352 pages
Publisher:John Wiley & Sons Inc
Publication Date:20/11/2015
Category:
ISBN:9781118891308
Information
Format:Hardback
Pages:352 pages
Publisher:John Wiley & Sons Inc
Publication Date:20/11/2015
Category:
ISBN:9781118891308