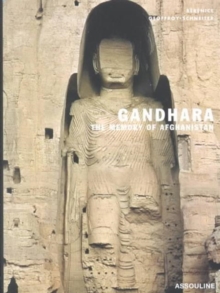 Gandhara : The Memory of Afghanistan
Hardback
Description
Gandhara was a region historic in the northwest of ancient India -- modern day Pakistan and Afghanistan -- best known for its Greco-Buddhist school of sculpture.
In its interpretation of Buddhist legends, the Gandhara school incorporated many motifs and techniques from classical Roman art, while remaining Indian at its core.
It depicted Buddha in human form for the first time, blending Hellenistic and Indian influences, often with features resembling the Greek god Apollo.
Today, despite an international outcry, Afghanistan's ruling Taliban government has instituted a policy of demolishing all Gandhara statues -- calling them "un-Islamic." Exquisitely illustrated, Gandhara: The Memory of Afghanistan pays tribute to an art under siege, documenting its importance in world history.
Free Home Delivery
on all orders
Pick up orders
from local bookshops
Also by Berenice Geoffroy-Schneiter | View all