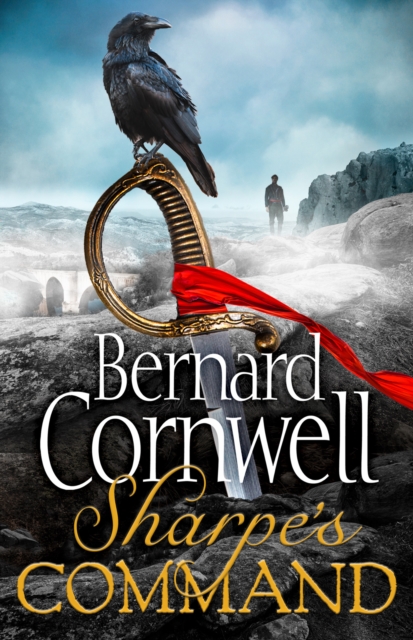 Sharpe's Command
Hardback
Description
*Special collector's edition with foiled signature on the board, exclusive to the first print run* SHARPE IS BACK. The brand new novel from Bernard Cornwell in the global bestselling Sharpe series. If any man can do the impossible it's Richard Sharpe . . . And the impossible is exactly what the formidable Major Sharpe is asked to do when he's dispatched on an undercover mission behind enemy lines, deep in the Spanish countryside. For a remote village is about to become the centre of a battle for the future of Europe.
Sitting high above the Almaraz bridge, it is the last link between two French armies, one in the north and one in the south; if they meet, the British are doomed. Only Sharpe's small group of men – with their cunning and courage to rely on – stand in their way.
But they're rapidly outnumbered, enemies are hiding in plain sight, and time is running out . . . SHARPE'S COMMAND is the brand new novel in the bestselling historical series that has sold over 20 million copies worldwide. __________________________________________ READERS LOVE SHARPE'S COMMAND: 'Bernard is a great storyteller and historian' – reader review ⭐⭐⭐⭐⭐ 'Once again this is a page turner.
Loved it!' – reader review ⭐⭐⭐⭐⭐ 'What a fantastic book . . . another great adventure for Richard Sharpe' – reader review ⭐⭐⭐⭐⭐ 'Sharpe alongside Patrick, Teresa and Hogan up to their necks in French men and Spanish treachery' – reader review ⭐⭐⭐⭐⭐ 'Sharpe is back, bashing Napoleon's lot in the mountains of Spain . . . classic Sharpe!' – reader review ⭐⭐⭐⭐⭐
Information
Format:Hardback
Pages:320 pages
Publisher:HarperCollins Publishers
Publication Date:10/10/2023
Category:
ISBN:9780008496777
Other Formats
EPUB from £7.99
eAudiobook MP3 from £12.74
Paperback / softback from £9.99
Paperback from £7.99
Information
Format:Hardback
Pages:320 pages
Publisher:HarperCollins Publishers
Publication Date:10/10/2023
Category:
ISBN:9780008496777