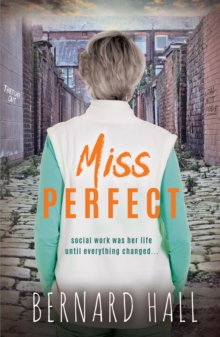 Miss Perfect
Paperback / softback
Description
Looking back from Ireland, Miss Madge Perfect remembers the time when social work was her life - before Dan, her ambitious young deputy, conspired with the bosses at County Hall to 'ease her out'.
They called it 'restructuring', with no place for a fifty-something woman who put her clients first.
The arrival of the oddball sociology professor, Mitchell, hired by County Hall to evaluate service delivery in her office, brings a change in Madge's outlook on her life and work - his university seems as mad as her local authority.
Mitchell catching fire is good for a laugh, but after he is disgraced following allegations by a female student, Madge's feelings hibernate again.
When a child in her care goes missing and a body is reported, she becomes the centre of a media firestorm as the suits prepare to dismiss her.
Waiting in the wings, however, is Billy, a client in his childhood but now deputy manager and bouncer at the Golden Slipper massage parlour.
Billy has information to her advantage but wants something in return.
Can she sacrifice her principles and resort to blackmail?
In this humorous and thoughtful novel set in a gritty town in the north-east of England between the Falklands War and the miners' strike, two middle-aged people, surrounded by 'young people nowadays', find ways of making sense of life, love and the meaning of happiness in middle age.
Information
Format:Paperback / softback
Pages:336 pages
Publisher:Troubador Publishing
Publication Date:28/03/2017
Category:
ISBN:9781785899300