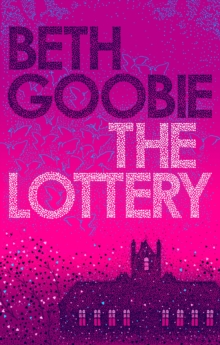 Description
15-year-old Sally Hanson's school is secretly ruled by a group of students known as the 'Shadow Council'.
At the beginning of every school year, the Shadow Council hold The Lottery, an infamous ritual in which a student is chosen to be the year's 'victim' - a person who is shunned by the entire school and forced to obey the Shadow Council's every wish.
This year Sally is the Shadow Council's victim - and she is about to face the worst year of her life.
Resistance is futile and loyal friends are ignoring her.
However, Sally has been hiding a horrifying secret - a secret that threatens to overwhelm her as the betrayal and psychological torture grows.
Information
Format: Paperback
Pages: 304 pages
Publisher: Faber & Faber
Publication Date: 04/01/2007
Category: General
ISBN: 9780571228645
Free Home Delivery
on all orders
Pick up orders
from local bookshops
Reviews
Showing 1 - 1 of 1 reviews.
Review by elissajanine
16/06/2015
This book takes the concept of Shirley Jackson's short story of the same name and places it in a high school setting--like Jackson's short, The Lottery raises questions about why society needs a victim. The protagonist is Sal, a fifteen-year-old third clarinettist and this year's Shadow Council lottery winner: the dud of the year. Nobody will speak to her or acknowledge her existence except the mysterious Shadow Council, an elite group ruling the school with fear. I enjoyed the concept of this book and the interplay between Sal and the other characters. There was an interesting motif of the musical duet called "Inside the Question"--the song written by the president of the Shadow Council and practiced in secret with Sal--and this gave the tense and haunting story some extra symbolic layers. I liked the way even the worst of the Shadow Council was a complex character who says, "I look in the mirror and my face gets further and further away..."The novel has a way of feeling not quite contemporary--nods to The Chocolate War and A Separate Peace give it a sort of timeless feel to it. Sal's character is generally strong and funny, even when she is playing the docile victim.I do think the book possibly tries to tackle too many things at once--the plotline about Sal's guilt about her father's car crash, the autistic girl, the wheelchair-bound friend who first betrays her and then is redeemed, and especially the issue with her former best friend's brother--and it's sort of like there isn't enough space in the book to adequately explore and resolve all of these. Still, the book was engaging from beginning to end, with strong prose and interesting conflicts.