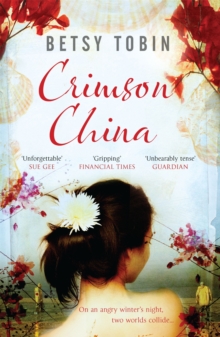 Description
"He glances over at her. Her shoulder length brown hair is matted with wet against the sides of her face, and there are dark circles under her eyes. He is uncertain of her age. Not young, he decides. Thirty? Forty? He finds it impossible to judge with foreigners. Her clothes are ordinary enough: jeans, a long-sleeved t-shirt, and a dark green pullover that now smells of wet wool. The enormous coat she was wearing lies in a sodden ball on the floor of the back seat. It was the coat he noticed first when she dragged him from the water: made of heavy black wool, it stretched down below her knees and was buttoned up to the neck. No one in their right mind would attempt to rescue a drowning man in such a coat..." On a freezing night in February, a woman wades into the waters of Morecambe Bay in a drunken bid to commit suicide. Braced for death, she finds herself instead saving a man's life - a young Chinese cockle picker, one of the only survivors of a tragic mass drowning. For Wen - now missing, presumed dead - Angie provides an unexpected sanctuary. They share neither language nor experience, but she agrees to let him stay with her and 'disappear'. Within a short time their unlikely pairing blossoms into something darkly passionate.
But Wen's past soon catches up with him. He is still in debt to the snakeheads who brought him out of China. And when his sister, Lili, travels to Britain in search of his memory, she unwittingly seals his fate.
Information
Format: Paperback
Pages: 320 pages
Publisher: Short Books Ltd
Publication Date: 01/02/2011
ISBN: 9781907595226
Other Formats
Hardback from £11.35
EPUB from £1.52
Free Home Delivery
on all orders
Pick up orders
from local bookshops
Reviews
Showing 1 - 2 of 2 reviews.
Review by eesti23
16/06/2015
Excellent book about an illegal Morcombe Bay worker, his sister who comes from China after hearing about his 'death' and the woman who saved him and later becomes his girlfriend. Intriguing, page turner with developed story lines and characters.
Review by tvordj
16/06/2015
Angie is about to chuck herself into Morecomb Bay, a year after her mother's suicide. There's a raging storm and the strong tides will do the trick but as she wades into the water, she finds she's not alone and there's a young Chinese man struggling. He is Wen, an illegal immigrant who was with a team of cockle-harvesters, all of whom were drowned by the tides in the storm. Angie rescues him and takes him home. He can barely speak a few words of English and she's broken inside, soothing her anger and grief with booze. Meanwhile, his sister, Lili, thinking he is dead, is going to make her way to England from China to be close to his spirit.The story goes back and forth from February when the accident happens to the fall when Lili arrives in London and we are brought forward through Wen's and Lili's stories until they converge.I liked this book. It gave me a bit of insight into the Chinese culture in the 21st century and the plight of the immigrants trying to make money to pay off "snakeheads" (loan sharks) where they've got their money to move away and find a new life.