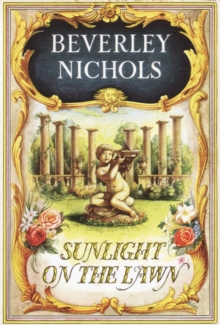 Sunlight on the Lawn
Hardback
Description
"Sunlight on the Lawn" brings to a close Beverley Nichols' delightful "Merry Hall" trilogy describing the renovation of his rundown Georgian mansion and its garden.
Information
Format: Hardback
Pages: 273 pages, 30 b&w illustrations
Publisher: Timber Press
Publication Date: 01/02/1999
Category: Biography: general
ISBN: 9780881924671
Free Home Delivery
on all orders
Pick up orders
from local bookshops
Reviews
Showing 1 - 2 of 2 reviews.
Review by whitreidtan
16/06/2015
The final installment of Nichols' delightful Merry Hall trilogy, this is as charming and witty and thoroughly satisfying as the previous two books. It flows seamlessly from the other books, offering the reader yet more of Nichols' humor, eccentric neighbors, and blooming garden. Miss Emily and Our Rose have a nuclear style tiff; Nichols endeavors to build a mountain, moving it dirt pile by dirt pile from a local mountain onto his property; a massive balustrade is tumbled willy-nilly into the garden; and so much more happens here. I must admit I finished this book with a melancholy sadness wrapped around me, not only for knowing that I was finished with such a warmth inspiring series, but also to know what the forward tells me about Nichols' final years. So reader be warned, do not read the forward first. It properly belongs as an afterward when you are already mourning the end of your journeys to Merry Hall. As with the others, I highly recommend this book. Now excuse me while I scavenge around for more of Mr. Nichols' works.
Review by NewsieQ
16/06/2015
Review of the Trilogy by Beverley Nichols: 1) Merry Hall, 2) Laughter on the Stairs and 3) Sunlight on the Lawn.This non-fiction trilogy (somewhat fictionalized, as it turns out) focuses on the years – starting in the early 1950s – during which the author purchased and renovated a home and extensive garden in the British countryside. Although they're ostensibly about gardening, in these books, the author goes off on all sorts of interesting tangents that reflect his singular and eccentric view of the world. But it's the writing that hooked me. His sensory details – especially when it comes to all things botanic – are amazing. When he says he's taking readers on a stroll through the garden, they can see, feel and smell it right along with him. Some female readers may be put off by his somewhat misogynistic view (although typical of the times) of the fair sex, but his characterizations of Miss Emily, "Our" Rose and Miss Mint are wonderful. The author was an international journalist, author of 60 books, gardener extraordinaire and a man with opinions on EVERYTHING. I read book #2 first, then #3, then #1. For non-gardeners (I'm one), I think that's a good order to read the books in, as Merry Hall is heavy with gardening observations and tips that I might have glossed over had I not fallen in love with his writing and storytelling first. I plan to read more of his books – any I can find – including his most recent biography. (He wrote several autobiographies that I'll look for, too.) (Note: I picked up book #2 at a used book sale some time ago. Although the books were published in the early 1950s, they were all reprinted about a decade ago. The copy I bought was one of the reprints. My husband read it first, and enjoyed it. He's a real fan of great humorists like P.G. Wodehouse, Robert Benchley and James Thurber. When he told me that he enjoyed the book, I decided to read it. That led to reading the other two. ) 01/26/2010
Also in the Merry Hall Trilogy series