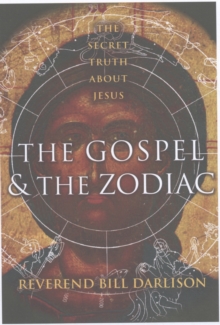 The Gospel and the Zodiac : The Secret Truth About Jesus
Paperback / softback
Description
For millennia the figure of Jesus has dominated the religious consciousness of the Western world.
But the belief that the historical Jesus is the unique incarnation of God has long been a source of division both within Christendom and beyond, as Christianity comes into contact as never before with the other great religious systems of the world.
What if the conviction that Jesus is God's only Son was founded in error?
What if there never was a historical Jesus? What if the Gospels have been misread for two thousand years?
In "The Gospel and the Zodiac" Bill Darlison demonstrates that the "Gospel of Mark" - considered the primary document of Christianity - is deliberately structured around the signs of the zodiac.
This extraordinary study shows how Christianity relates to other world faiths, and interprets the Gospels in the light of the culture in which they were created, rather than viewing them through the distorting lens of contemporary prejudice.
It is a radical new interpretation of the Gospels, and makes an important contribution to the contemporary debate about the existence and significance of Jesus.
Information
Format: Paperback / softback
Pages: 256 pages, Illustrations
Publisher: Duckworth Overlook
Publication Date: 17/09/2009
Category: The historical Jesus
ISBN: 9780715637708