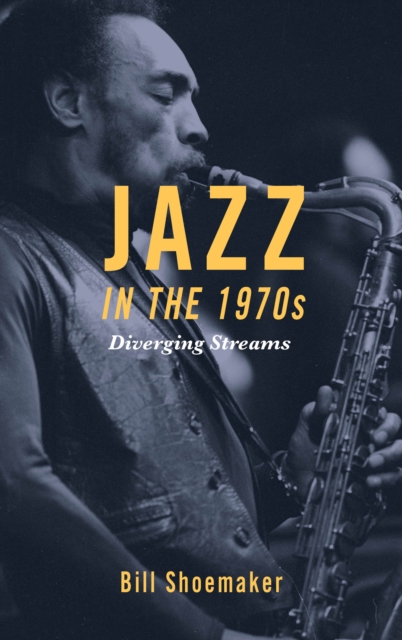 Jazz in the 1970s : Diverging Streams
Hardback
Description
Breaking through pervasive misconceptions, Jazz in the 1970s explores a pivotal decade in jazz history.
Many consider the 1970s to be the fusion decade, but Bill Shoemaker pushes back against this stereotype with a bold perspective that examines both the diverse musical innovations and cultural developments that elevated jazz internationally.
He traces events that redefined jazz's role in the broadband arts movement as well as the changing social and political landscape.
Shoemaker immerses readers in the cultural transformation of jazz through: *official recognition with events like Jimmy Carter's White House Jazz Picnic and the release of The Smithsonian Collection of Classic Jazz;*the market validation of avant-garde musicians by major record labels and the concurrent spike in artist-operated record labels and performance spaces;*the artistic influence and economic impact of jazz festivals internationally;*the emergence of government and foundation grant support for jazz in the United States and Europe;*and the role of media in articulating a fast-changing scene.
Shoemaker details the lives and work of well-known innovators (such as Art Ensemble of Chicago, Anthony Braxton and Sam Rivers) as well as barrier-breaking artists based in Europe (such as Derek Bailey, Peter Broetzmann and Chris McGregor) giving both longtime fans and newcomers insights into the moments and personae that shaped a vibrant decade in jazz.
Information
Format:Hardback
Pages:264 pages
Publisher:Rowman & Littlefield
Publication Date:20/12/2017
Category:
ISBN:9781442242098
Information
Format:Hardback
Pages:264 pages
Publisher:Rowman & Littlefield
Publication Date:20/12/2017
Category:
ISBN:9781442242098