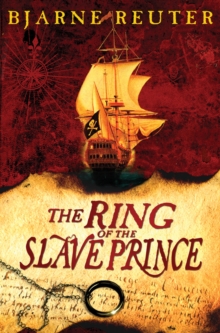 The Ring Of The Slave Prince
Paperback / softback
Description
It is 1639, and the winds of a Caribbean storm howl with the promise of sunken treasure.
Treasure is the means by which fourteen-year-old Tom O'Connor hopes to deliver his family from the drudgery of working at a run-down inn on the island of Nevis.
But on this particular night he finds only two ragged castaways drifting near death - a maudlin Spaniard who calls himself Ramon the Pious and a slender black youth about Tom's age.
Ramon claims the slave boy is a prince, worth his weight in gold if returned to his chieftain father across the ocean, and he shows Tom a ring to prove it.
When Ramon and the slave prince disappear, the course of Tom's destiny is set as he pursues his elusive dream of wealth from skiff to galleon, plantation to pirate ship, from high-spirited escapades to hairbreadth escapes - and, sometimes, to heartbreak..
Information
Format: Paperback / softback
Pages: 400 pages
Publisher: Andersen Press Ltd
Publication Date: 06/07/2006
Category: Adventure
ISBN: 9781842706336