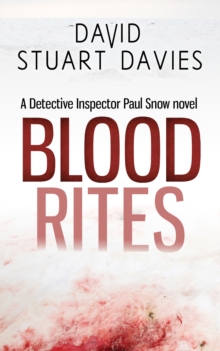 Blood Rites
Paperback / softback
Description
Blood Rites is a crime thriller set in Huddersfield, Yorkshire in the 1980s and the final book in the DI Paul Snow detective trilogy.
DI Paul Snow has a secret. He is a homosexual but is desperate to keep it from colleagues, knowing it would finish his career in the intolerant police force.
As this personal drama unfolds, he is involved in investigating a series of violent murders in the town.
All the victims appear to be chosen at random and appear to have no connection with each other.
After the fourth murder, he is removed from the case for not finding the killer but continues investigating the matter privately.
Gradually, Paul manages to determine a link between the murder victims, but this places his own life in great danger.
Can Paul unmask the killer as he wrestles with his own demons?
Information
Format: Paperback / softback
Pages: 288 pages
Publisher: Urbane Publications
Publication Date: 13/07/2017
Category: Crime & mystery
ISBN: 9781911331957
Other Formats
Paperback / softback from £6.69
EPUB from £0.99
CD / Album Digipak from £12.19
Vinyl / 12" EP from £11.29
Paperback from £11.45
Hardback from £20.95