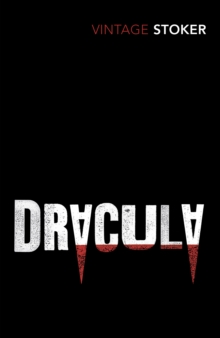 Description
Collected inside this book are diary entries, letters and newspaper clippings that piece together the depraved story of the ultimate predator.
A young lawyer on an assignment finds himself imprisoned in a Transylvanian castle by his mysterious host.
Back at home his fiancee and friends are menaced by a malevolent force which seems intent on imposing suffering and destruction.
Can the devil really have arrived on England's shores? And what is it that he hungers for so desperately?
Information
Format: Paperback
Pages: 432 pages
Publisher: Vintage Publishing
Publication Date: 04/10/2007
Category: Classic fiction (pre c 1945)
ISBN: 9780099511229
Other Formats
Paperback from £2.50
Hardback from £7.45
CD-Audio from £10.19
Free Home Delivery
on all orders
Pick up orders
from local bookshops
Reviews
Showing 1 - 2 of 2 reviews.
Review by eleanor_eader
16/06/2015
I wish I could review this book in two parts. On starting, I quickly felt that wonderful tingle of delight from realising why a classic <i>is</i> a classic… <i>Dracula</i>, I decided early on, has become a classic because Bram Stoker knew how to mix a recipe of character anxiety, gruesome detailing and small waves of disturbing events into a well-written and reasonably well-paced story that gets under the reader's skin. Jonathan Harker's opening journal, wherein he finds himself prisoner of the terrible Count, a demonic fury behind a mask of polite civility, incites the reader to delicious chills. [Small digression: that horror convention of human figures crawling down walls <i>forwards</i> is one that, in films, never fails to make me shudder. Even had it occurred to me that it would work in written horror fiction, I had no idea it hailed from as far back as Dracula!]There was a touch of overwriting in the first half, but this seemed more than redeemed by the way that the story is layered; letters, journal and diary excerpts and articles, and so is always shifting point of view, keeping the reader absorbed and giving everything a very satisfying depth. First we watch the decline of Lucy, lamented by no less than three devoted men. Later, the predicament of Mina Harker becomes a sudden mid-book re-energiser and I was positively thrumming with excitement. Renfield, Dr. Seward's psychiatric patient had me chuckling and aghast; everything was shaping up very nicely.Then things began to drag. It was disappointing, realising the reader wasn't going to properly meet the Count again, except in the guise of a big bat (which imagery, admittedly, I enjoyed). The last third of the book involves the interminable 'chase' in which our principal characters (who had, largely, devolved into 'manly men, how wonderful they are', with the exception of Van Helsing, who was so wonderfully, amusingly, reassuring that all the tension disappeared!) waited for Mina Harker (so brave! So clever! So like a <i>man</i>!) to tell them whether or not Dracula was being moved from the ship. Three pages from the end, they had their little adventure, wrapped everything up, and went home. Mr. Stoker, were you still alive, I'd point out that this isn't how one paces a novel. Actually, were you still alive, I'd drive a stake through your chest and cut off your head, but not before asking why it was necessary to include so many diarists' variations on 'we waited, it was horrible'.It says a lot about the first two thirds of the story that I'm not sorry that I read it. It really balances out at 'enjoyable and interesting', with some good scary bits, sympathetic characters – despite the later lack of attention to their individuality – and a fund of supernatural imagery… I just don't think the tension could survive the lack of momentum.
Review by RebeccaClareSmith
16/06/2015
As much as I wanted to read this all the way through, I ended up discarding it because it was too heavy and slow for my taste, unfortunately.