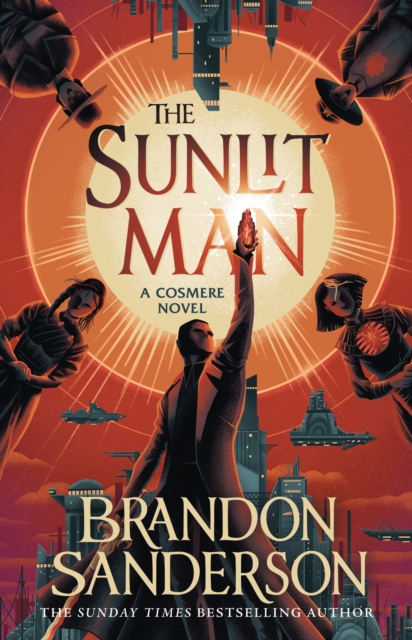 The Sunlit Man : A Cosmere Novel
Hardback
Description
Years ago he had comrades in arms and a cause to believe in, but now the man who calls himself Nomad knows only a life on the run.
Forced to hop from world to world in the Cosmere whenever the relentless Night Brigade gets too close, Nomad lands on a new planet and is instantly caught up in the struggle between a tyrant and the rebels who want only to escape being turned into mindless slaves-all under the constant threat of a sunrise whose heat will melt the very stones.
Unable to understand the language, can he navigate the conflict and gain enough power to leap offworld before his mind or body pay the ultimate price?From his record-breaking Kickstarter, The Sunlit Man is one of four incredible new novels by one of the world's biggest fantasy writers. ******Praise for Brandon Sanderson "Epic in every sense" -The Guardian on The Way of Kings "Brandon Sanderson's reputation is finally as big as his novels" -The New York Times on Words of Radiance "If you're a fan of fantasy and haven't read the Mistborn trilogy yet, you have no excuses" -Forbes on Mistborn "A fresh view of how a world can grow, building new dimensions into the best of the old.
Sanderson continues to show that he is one of the best authors in the genre" -Library Journal (starred review) on The Alloy of Law "Sanderson's fresh ideas on the source and employment of magic are both arresting and original [...] Think brisk.
Think fun. Enjoy" -Kirkus, on The Alloy of Law "Mystery, magic, romance, political wrangling, religious conflict, fights for equality, sharp writing and wonderful, robust characters...Sanderson is a writer to watch" -Publishers Weekly, starred review, on Elantris