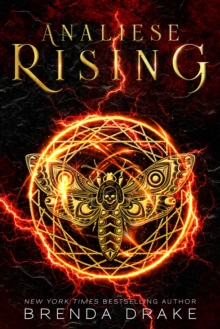 Description
After a dying man gives Analiese Jordan a list of names and hers is one of the few names not crossed off, she agrees to go with the man's grandson, Micah, to find the other people on the list and unlock the secrets behind the clues in the man's satchel. Unbeknownst to Analiese, she and the others on the list are descendants of the Gods of Death.
They have the power to raise the dead and control them, but those raised become strong and evil, with a tendency of decaying and losing limbs. During their search, they discover Micah's grandfather belonged to a group, pledged to save and protect the Death Risers from two groups of gods and their descendants.
One wants to control them and use the Raised for an army, and the other wants to destroy them. If Analiese and Micah don't decipher the clues to finding out the truth about her and whom she should trust, Analiese could end up being a puppet to the wrong set of gods and become the destroyer of humankind as we know it.
Information
Format: Hardback
Pages: 400 pages
Publisher: Entangled Publishing, LLC
Publication Date: 08/01/2019
Category: Romance
ISBN: 9781640635081
Other Formats
eAudiobook MP3 from £17.49