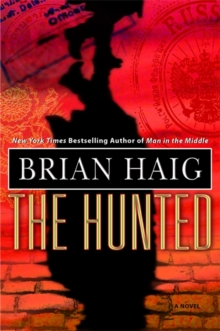 Description
As the old Soviet Union fell apart, Alex was ideally positioned to take advantage of Russia's new capitalist culture.
Twenty years later he is on track to become Russia's wealthiest man, then he makes one critical mistake: he hires the former deputy director of the KGB to handle his corporate security. And then his world starts to fall apart. After his new employee arrives on the scene, Alex is kidnapped, beaten, and forced to relinquish his business and his fortune.
He and his wife flee to the United States, only to be declared the new Russia's Number One most wanted criminal for allegedly stealing millions from his own business, and the Russian Mafiya takes a contract out on his life.
Even the FBI wants to bring him and his wife into custody: so they can return him to Russia. A man on the run without a country to call his own, Alex must escape the combined forces of two governments, as he fights to earn the chance to build a new life for himself and his family in America
Information
Format: Hardback
Pages: 448 pages
Publisher: Little, Brown & Company
Publication Date: 01/10/2009
Category: Thriller / suspense
ISBN: 9780446195591
Also by Brian Haig