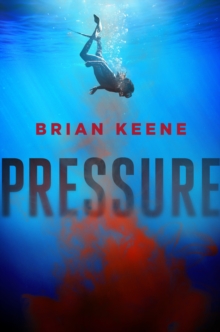 Description
Off the coast of tropical Mauritius, an ecological catastrophe with global implications is occurring.
The ocean's floor is collapsing at a rapid rate. World champion free diver and marine biologist Carrie Anderson joins a scientific expedition determined to discover the cause and how to stop it.
But what they uncover is even more horrific. Deep beneath the surface, something is awake. Something hungry. Something...cold. Now, the pressure builds as Carrie and her colleagues must contend with the murderous operatives of a corrupt corporation, an unnatural disaster that grows bigger by the day, and a monstrous predator that may spell the extinction of all mankind.
Jaws meets Alien in this hot new thriller from bestselling author and World Horror Grandmaster Award winner Brian Keene.
Pressure is the perfect summer read for fans of Michael Crichton's Sphere and Douglas Preston.
Information
Format: Hardback
Pages: 288 pages
Publisher: Thomas Dunne Books
Publication Date: 28/06/2016
Category: Adventure
ISBN: 9781250071347