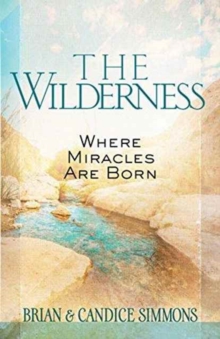 The Wilderness: Where Miracles are Born
Paperback / softback
Description
"Why must I wait so long for your promise to be fulfilled?" We can all identify with those words for we all have unresolved issues that surface in our journey with Christ. In spite of what others will tell you, the Christian journey is not a life of endless bliss with a perfect marriage, perfect relationships, and a perfect financial portfolio.
Perfection can only be found in Christ alone, for the world we live in is a fallen world.
Even though life is sweet for the lovers of God, we all still face times of unexpected trials, unpredictable difficulties, and seemingly unsolvable problems.
In a word, this is the wilderness. Every child of God will have a wilderness experience, but not everyone has to have a wilderness wandering.
The good news is you will make it through to the other side.
The Wilderness will help you to understand God's ways of bringing His sons and daughters from the wilderness to a miracle!
You will find the place where miracles are born - God's heart of love for His people! Brian and Candice share with us some of the difficult seasons during their time as tribal missionaries in Central and South America.
They encountered demonic powers, lost their possessions in a flooding river, and even experienced their daughter being bitten by a venomous snake.
But the true story that unfolds in this book takes place in the many wilderness encounters that the people of Israel faced after leaving Egypt in the powerful miracle recorded in the book of Exodus.
The backdrop of their stories give us insights into understanding our own stories - challenges of faith, delayed answers to prayer, and miraculous interventions that display God's glory.
Information
Format: Paperback / softback
Pages: 176 pages
Publisher: BroadStreet Publishing
Publication Date: 20/01/2017
ISBN: 9781424551798
Free Home Delivery
on all orders
Pick up orders
from local bookshops