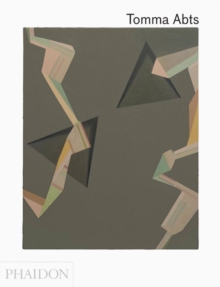 Description
Born in Germany and based in London, Tomma Abts has received considerable acclaim for her paintings and drawings.
Her work has been shown at such major international exhibitions as the Berlin Biennial (2006) and the Carnegie International (2004), as well as at prestigious museums across Europe, including Kunsthalle Basel (2005) and Van Abbemuseum (2004).
In 2006 she was awarded the Turner Prize. Each Tomma Abts painting is the result of an intuitive process, a complex operation of addition and substraction.
Within rigid parameters - unvarying materials and size - she conjures a progression of shapes and colours, building layer upon layer of seemingly spontaneous geometry until the work reaches its culmination: an abstract arrangement in perfect tension. This volume, the artist's first extensive monograph, provides a comprehensive survey of her work, with full-colour images of thirty-seven paintings, and eighteen drawings, as well as three specially commissioned essays.
In the first essay, Laura Hoptman dismantles abstraction's historical framework to illustrate the uniqueness of Abts' approach.
Jan Verwoert meditates on the subversive power of contemplation, findind in Abts' artistic process a validation of "the beauty of latency." And Bruce Hainley gazes at Abts' work through the fictional eyes of Margit Carstensen - actress, muse, and star of Rainer Werner Fassbinder's The Bitter Tears of Petra Von Kant.