Late Anglo-Saxon England : c. 920-1066
Hardback
Description
This book covers Anglo-Saxon history from the reign of Edward the Elder and Aethelstan up to the death of Harold at the Battle of Hastings in 1066.
The period was characterised by the expansion of West Saxon political control, as the dominant families of this region consolidated and extended their authority, conquered the north, dealt with the Scandinavian threat and established foreign relations, most notably with the Welsh and the Germans.
This volume will be the first to draw together recent research on this period of English history for over twenty years.
It provides both narrative and thematic coverage of the subject.
The first three chapters provide a narrative the major events in those years and attempt to assess the political power of kings, and the relationship between kings, nobles and Church.
These chapters not only describe the conquest of the viking armies in the north, but also the conquests of the formerly independent English kingdoms and the establishment of a form of West Saxon hegemony in Britain. The remaining eight chapters move thematically through the Anglo-Saxon world, attempting to recapture as much as possible of how the English, Danes, and other immigrants thought, perceived, lived, communicated, fought, made peace, traded, legislated, administered justice, worshipped, reasoned, cured, feared, and died.
The author draws from a wide range of sources, from apocalyptic sermons of English bishops to stone crosses carved for Scandinavian patrons in northern England, from well-known chronicles of local and regnal events, to archane treatises on herbal and spiritual cures to disease.Late Anglo-Saxon England fills an important place in A History of Medieval Britain, covering the creation of the kingdom of the English, with most of the institutions that would mark it for several centuries after 1066.
Information
Format: Hardback
Pages: 272 pages
Publisher: John Wiley and Sons Ltd
Publication Date: 19/09/2001
Category: British & Irish history
ISBN: 9780631225171
Free Home Delivery
on all orders
Pick up orders
from local bookshops
Also by Bruce R. O'Brien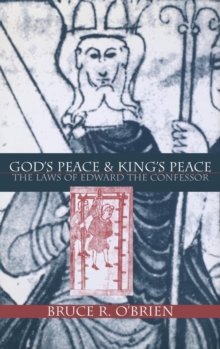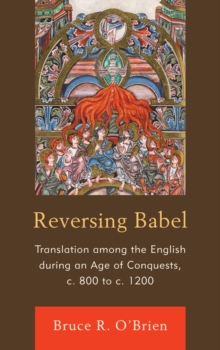 Also in the History of Medieval Britain series | View all