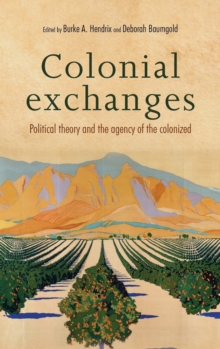 Colonial Exchanges : Political Theory and the Agency of the Colonized
Hardback
Description
Recent scholarship in political thought has closely examined the relationship between European political ideas and colonialism, particularly the ways in which canonical thinkers supported or opposed colonial practices.
But little attention has been given to the engagement of colonized political and intellectual actors with European ideas.
The essays in this volume demonstrate that a full reckoning of colonialism's effects requires attention to the ways in which colonized intellectuals reacted to, adopted, and transformed these ideas, and to the political projects that their reactions helped to shape.
Across nine chapters, a mix of political theorists and intellectual historians grapple with specific thinkers and contexts to show in detail the unpredictable, complex and sometimes paradoxical impact of European ideas in an array of colonial settings. -- .
Information
Format: Hardback
Pages: 272 pages
Publisher: Manchester University Press
Publication Date: 20/06/2017
Category: Colonialism & imperialism
ISBN: 9781526105646