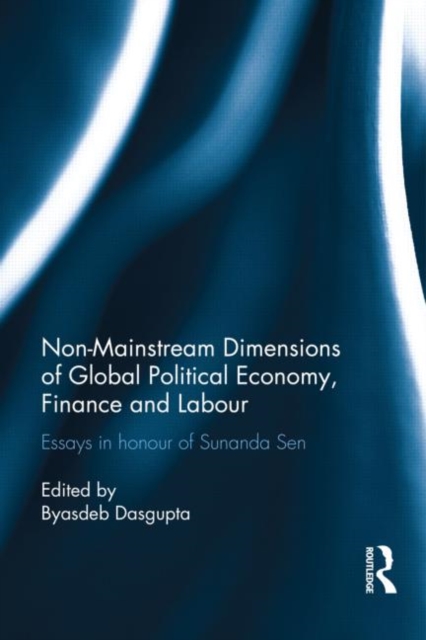 Non-Mainstream Dimensions of Global Political Economy : Essays in Honour of Sunanda Sen
Description
The book is a collection of essays written by scholars of global repute in honour of Professor Sunanda Sen.
Each paper is well-researched and offers some new dimension to the understanding of the current global crisis, finance and labour including the epistemological viewpoints regarding the current global order.
The uniqueness of the book is that in one place one can find different heterodox positions dealing with the present global order of finance and labour – post-Keynesian, Marxist etc.
The contents of the book can be classified into three major sections – (1) global finance dealing with current global crisis; (2) methodological/epistemological concerns in terms of the global crisis, and (3) labour in the context of neoliberal global capitalism characterised by the process of financialisation.
The entire book is an attempt to decipher the meaning and significance the process of financialisation produces for the real economy.
One of the major conclusions drawn from the different studies in the book relates to the fact that global finance as it has been shaped today cannot delinked from the question of labour.
The current global finance regime warrants neoliberal labour flexibility regime, the latter guaranteeing the necessary surplus generation for the pervasive finance. This book offers an analysis of current global crisis relating it to the present-day global finance and labour in terms of the process of neoliberal financialisation a flexible labour regime.
It is based on non-mainstream heterodox approach in Economics and as such is a critique of the mainstream neoclassical position on current global crisis.
The contents of the book will be of immense use to the researchers and students dealing with current global crisis, global finance and labour.
Information
Format:
Pages:196 pages, 19 Tables, black and white; 15 Line drawings, black and white; 15 Illustrations, black an
Publisher:Taylor & Francis Ltd
Publication Date:24/05/2013
Category:
ISBN:9780415535007
Information
Format:
Pages:196 pages, 19 Tables, black and white; 15 Line drawings, black and white; 15 Illustrations, black an
Publisher:Taylor & Francis Ltd
Publication Date:24/05/2013
Category:
ISBN:9780415535007