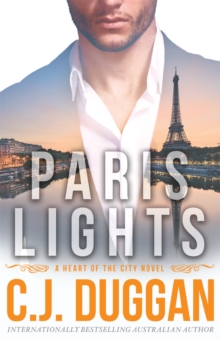 Paris Lights : A Heart of the City romance Book 1
Paperback / softback
Description
The first standalone in C.J. Duggan's addictive HEART OF THE CITY series - a sassy, sexy romance from the internationally bestselling author of the SUMMER and PARADISE series. 'You're breaking up with me!'He was silent. 'In Paris.'Eyes dropping. 'Under the Eiffel-fucking-Tower!' I screamed. Twenty-five-year-old Claire Shorten had looked forward to spending a romantic weekend in Paris for as long as she could remember, and now it was here - three blissful days of strolling through cobbled streets arm-in-arm with her beloved, eating copious amounts of baked goods and soaking up the culture through each and every pore of her body.
Well, at least, that was how she'd pictured it . . . Even after her boyfriend dumps her rather unceremoniously in the most romantic place on earth, Claire is determined not to give up on her dream altogether - with or without a boyfriend.
She finds herself a job in the kitchen of a small hotel; Michelin-starred it most certainly is not, but somehow Claire makes a place for herself amidst the dirty dishes and the foreign misfits who run the place. When the restaurant attracts the attention of the enigmatic - if not slightly terrifying - tycoon Louis Delarue, and Claire manages to survive his high-powered business luncheon from hell, she knows that she can survive anything, surely.
But all bets are off when Louis makes a game-changing decision: he's coming back for a second course . . . PRAISE FOR C.J. DUGGAN'S HEART OF THE CITY SERIES: 'Fun and sexy ...
Cheeky leading lady, dashing love interest, family complications and a fun setting - this book does have it all.' - Fictional Thoughts on London Bound 'I'm really glad that I've discovered C.J.
Duggan's novels - her writing is sassy and witty with strong female characters who are willing to take on anything, no holds barred.' - Sam Still Reading on New York Nights 'CJ continuously provides us with books that are easy to read and addictive, with exciting plots and characters you just can't help but love.' - Sweet Reading on Paris Lights 'A refreshing blend of sassy, sexy characters with an emotional backstory' - Scandalicious Book Reviews on New York Nights 'New York Nights is a light, fun read, perfect for a bubble bath with a drink of choice.
It is reminiscent of a Cinderella fairy tale; only Cinderella is having serious doubts about the handsome prince.' - Queensland Reviewers Collective on New York Nights 'Great plot, interesting characters, secrets and romance, I didn't want it to end.'- Gems Book Nook on New York Nights 'Delightful read that I could not put down because of the banter between these two that made for really strong chemistry' - Book Magic on London Bound 'Laughs and tears, and a whole lot of sexual tension, Jack and Kate are just adorable and sweet and sexy' - BJ's Book Blog on London Bound 'Paris Lights is mischievous, enticing and [about] one young woman who is determined to embrace life.' - Diva Book Nerd on Paris Lights 'With a C.J.
Duggan book, you know what you are getting - romance, adventure and that good fuzzy feeling at the end of it all.' - Hannah Plus Books
Information
Format: Paperback / softback
Pages: 320 pages
Publisher: Hachette Australia
Publication Date: 29/11/2016
Category: Adult & contemporary romance
ISBN: 9780733636653
Free Home Delivery
on all orders
Pick up orders
from local bookshops
Also by C. J. Duggan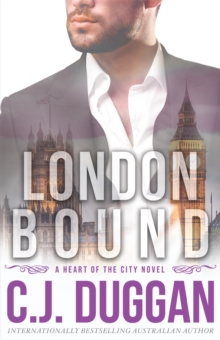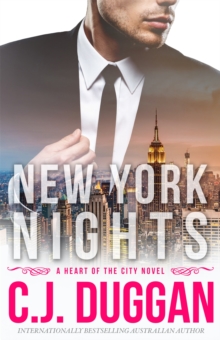 Also in the A Heart of the City Romance series | View all