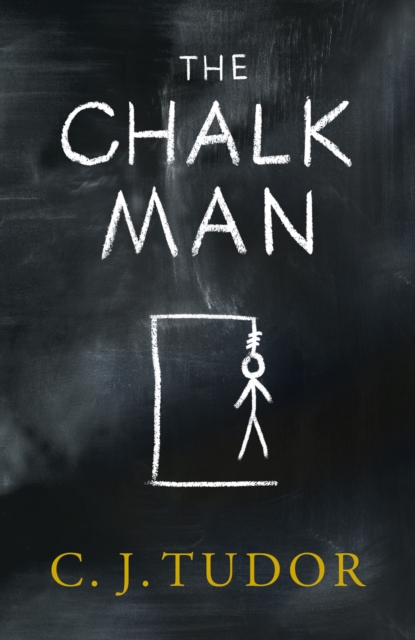 The Chalk Man : The Sunday Times bestseller. The most chilling book you'll read this year
Hardback
Description
THE SUNDAY TIMES BESTSELLER & SHORTLISTED FOR A NATIONAL BOOK AWARD AND THE STEEL DAGGER, BEST THRILLER AWARD . . . A DAILY TELEGRAPH BOOK OF THE YEAR 'If you like my stuff, you'll like this' STEPHEN KING 'A tense gripper with a leave-the-lights-on shock ending' Sunday Times________________ You can feel it in the woods, in the school and in the playground; you can feel it in the houses and at the fairground.
You can feel it in most places in the small town of Anderbury . . . the fear that something or someone is watching you. It began back in 1986, at the fair, on the day of the accident.
That was when twelve-year-old Eddie met Mr Halloran - the Chalk Man. He gave Eddie the idea for the drawings: a way to leave secret messages for his friends and it was fun, until the chalk men led them to a body. Thirty years later, Ed believes the past is far behind him, until an envelope slips through the letterbox.
It contains a stick of chalk, and a drawing of a figure. Is history going to repeat itself? Was it ever really over? Will this game only end in the same way?________________ '[I] haven't had a sleepless night due to a book in a long time.
The Chalk Man changed that' Fiona Barton, bestselling author of The Widow and The Child 'Completely engrossing.
Reminiscent of those unsettling Stephen King stories of childhood' John Boyne author of The Boy In The Striped Pyjamas 'A must-read' Daily Express 'Deliciously creepy with a side order of Eighties nostalgia' Good Housekeeping 'Plenty of plot twists and an evocative portrait of small-town-life in the 1980s . . . a riveting read' Guardian'There are shades of Stephen King when the reality bends into the sinister, and a deliciously creepy finale' Daily Mail 'Wonderfully creepy - like a cold blade on the back of your neck' LEE CHILD'It's a very clever story - you'll love it!' Joanna Cannon 'Unsettling, taut and skillfully plotted, The Chalk Man grabbed me by the throat from the very first sentence and didn't let go until the final, heart-stopping page' Nuala Ellwood, author of The Day of the Accident Now in chilling audio, narrated by the acclaimed actor ANDREW SCOTT, known for his roles in Spectre and Sherlock.
ASA BUTTERFIELD known for Hugo and The Boy in Striped Pyjamas also stars as twelve-year-old Eddie.
Information
Format:Hardback
Pages:352 pages
Publisher:Penguin Books Ltd
Publication Date:11/01/2018
Category:
ISBN:9780718187439
Information
Format:Hardback
Pages:352 pages
Publisher:Penguin Books Ltd
Publication Date:11/01/2018
Category:
ISBN:9780718187439