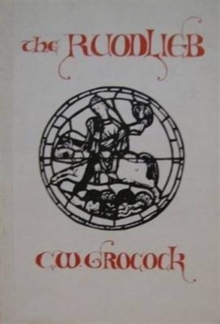 The Ruodlieb
Paperback / softback
Description
The Ruodlieb, an anonymous narrative poem dating from the 11th century, is widely acknowledged to be one of the most interesting pieces of Latin literature to have survived from the Middle Ages, albeit in a fragmentary state.
The poem describes the fortunes of a young knight in a foreign country and on his return home, embodies many features both of medieval Latin epic and of vernacular works such as the Nibelungenlied, looking forward in many aspects to the courtly romances of Chretien de Troyes.
It thus stands in both Latin and vernacular traditions, and is consequently of great interest not only to the medieval Latin specialist but also to the student of medieval literature and culture in general.
The text is based on a fresh examination of the existing manuscript fragments, and takes into account all previous editions: an apparatus criticus is appended.
The introduction tackles questions of date and provenance, grammar, metre and literary background, whilst the commentary deals with points of philological, literary and cultural interest.
Latin text with facing-page English translation, introduction and notes.
Information
Format: Paperback / softback
Pages: 240 pages
Publisher: Liverpool University Press
Publication Date: 01/01/1985
Category: Literary essays
ISBN: 9780856682933